Pallett Valo Celebrates International Women's Day
Pallett Valo has long been a staunch supporter of equity and equality rights for women.
Our numbers speak for themselves:
We have a near 3:1 ratio of women to men employed at Pallett Valo
Two out of three of our Professional Management team are women
In 1997, Anne Kennedy was appointed Pallett Valo's first female Managing Partner
Currently, nearly half our lawyers are women (16 women to 20 men)
In 2018, we launched our PV Women's Network, with a vision to provide business women in our community with a platform for connection and support, while delivering programs that contribute to their personal and professional development and success.
In honour of International Women's Day, we are conducting a series of interviews with Pallett Valo's women leaders, to inspire us with their strength, their accomplishments, and their hopes for the future of women in business.
We are also pleased to announce our #BalanceforBetter campaign.  As part of our Pallett Valo culture, we are giving back to our community by supporting mothers whose children are supported by Big Brothers Big Sisters of Peel. Many of these mothers are single parents struggling day to day to survive and support their children.  After providing for their children there is often nothing left for them. For International Women's Day our staff have provided Big Brothers Big Sisters of Peel with more than 50 gift bags of pampering items which will be distributed to mothers in need. 
---
Part One of Four: Pallett Valo Women Leadership Interviews
Anne Kennedy was Pallett Valo's first female Managing Partner, and currently serves as Pallett Valo's Deputy Managing Partner.  Anne has spent her career as a trail blazer. We are excited to share her experiences and insights.
Tell us about your position at Pallett Valo
I am the Deputy Managing Partner of the firm as well as the Risk Management Partner.  I am also a member of the Commercial Litigation, Estate Litigation and ADR practice areas.  As the DMP I am member of the firm's executive and management committee. I provide support to our Managing Partner and take on special projects identified in our strategic plan.
Please highlight some of your biggest achievements/accomplishments within your legal career and why this is so important to you
I would say that becoming a partner in 1994, as one of the first women to be made a partner of the firm together with my partner Anna Esposito, and at a time when female partners were very scarce in our profession, was one of my first and remains one of my happiest achievements. I became involved in managing the firm even before I was a partner and became the firm's first female managing partner in 1997, again, at a time when there were few women partners, let alone women managing partners. Although this is seen as an accomplishment of mine, I think it mainly reflects what a progressive and supportive group of partners I had and continue to have.  I have been involved in management of the firm in one role or another, since that time and have been lucky enough over my career here, to see the firm triple in size and take on increasingly complex and challenging work.
Do you have any advice for female professionals who are in, or are looking to work in, a management or leadership role?
If you want to succeed in management or in a leadership role in your firm you should treat the firm like the important client that it is. First, learn about the business.  Professional service firms are unique because their success relies so heavily on the expertise and drive of their professionals. Second, treat management tasks with the same priority and dedication to excellent client service that you demonstrate in your legal practice. And finally, listen to the people who work for the firm, treat them with respect and empathy and engage as many as you can in understanding what it takes for the firm to succeed.
---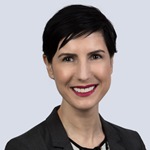 Ann Hatsios is a Member of the Construction and Commercial Litigation Practices.
Tell us about your position at Pallett Valo
I am a construction litigator. Our practice group is female-led and comprised mainly of women, which is unique for a male-dominated specialization in a male-dominated industry. I have benefited from my association with Maria Ruberto and Anna Esposito, the senior lawyers with whom I work. It is no longer necessary for me to introduce myself to new clients or to other lawyers with a summary of my experience and qualifications for handling construction matters; something that had unfortunately, previously been necessary to establish my authority to do what I do.
What are some of your biggest achievements/accomplishments within your legal career and why are these so important to you?
Nevertheless, I persisted. I graduated from law school as a mature student into a legal market that was reeling from the economic downturn. A traditional legal career path was not an option. I worked hard, studied more, and took on every opportunity I could find. I don't remember sleeping in the early years of my legal career, but I developed a comprehensive skill set that could recommend me. This compelled me forwards—little by little—into the role I imagined for myself. It took years, but I eventually assumed the role I wanted, doing the work I enjoy, and with a team that allows me to be fully myself, peculiarities and all.
Who have been your role models? What about them do you admire?
I was born during the second wave of feminism and into a culture that, at that time, measured a woman's value by the home she kept. Mary Tyler Moore showed me what it meant to live a life that was self-defined and what it meant for a woman to be fulfilled by her career. She was the image of what my mother and my teachers said I could be—anything I wanted. Due credit must also go to Courtney Love, Shirley Manson, and the Riot Grrrls who gave me my "Grrrrr".
---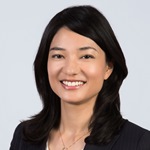 Nozomi (Zoe) Smith is a Member of Pallett Valo's Will's Estates & Trusts Group.
Tell us about your position at Pallett Valo
My practice focuses on estate planning and administration. As an estate planner, I help individuals and families with putting their plans together in the event of incapacity and death.  I prepare Wills, Powers of Attorney for Property and Personal Care, and Trusts for my clients to ensure that there will be someone who will speak for our clients and carry out their wishes. On the other side of my estate practice, I often advise Executors, Trustees and Attorneys and assist them navigating through the administration of estates and trusts. Everyone's life is different and unique – this keeps my practice interesting and challenging.
What are some of your biggest achievements/accomplishments within your legal career and why are these so important to you?
During my time in law school, I volunteered in public legal education projects for making the basic legal information available in multiple languages, but Japanese was never one of those languages. Dealing with deaths or incapacity of your family can be extremely stressful especially if you don't speak or read English and cannot access to the basic information available to the general public. I wanted to reach out to those who need basic guidance on estate matters in Japanese. I have published over 40 articles on various Wills and Estates issues in Japanese over the last several years.
How have you managed to differentiate yourself in a highly competitive legal field?
I have built a Japanese estate practice and serve the niche of Canada-Japan cross-jurisdictional estate matters. Through this niche practice, I can bring all of my background, uniqueness and skills to serve my clients.  My experience gained through my Japanese practice has also enriched my expertise in my general estate practice.  I believe my experience will continue to be valuable because the more diverse Canadian population becomes, the more chance that we will be dealing with estates with international aspects.
---
  Lisa Sticht-Maksymec is a Member of Pallett Valo's Wills and Estate Practice and Estate Litigation Group.
Tell us about your position at Pallett Valo
I am proud to be one of Pallett Valo's Wills and Estates lawyers, with a practice dedicated exclusively to estate planning, estate administration, estate litigation and guardianship matters. My days are spent working with families to develop and implement their estate plans, assisting executors, trustees, attorneys and guardians to navigate their responsibilities, helping beneficiaries obtain what is rightfully theirs and helping families apply for guardianship when there are no powers of attorney in place.
What are some of your biggest achievements/accomplishments within your legal career and why are these so important to you?
The work that gives me the greatest joy is working with families to implement comprehensive estate plans to ensure an orderly distribution of clients' hard earned wealth, and providing solutions to client's estate planning concerns. Over the last several years I have developed a specialty in working with families with special needs beneficiaries. It brings me great joy when I can see the relief on parent's faces when we have finalized their Wills and made concrete plans for the future of their loved ones, including the preservation of valuable government disability benefits. I am also very proud to be appointed from time to time by the Public Guardian and Trustee's office as section 3 counsel for persons whose capacity is in question in litigation matters. This challenging role is reserved for experienced legal counsel and I am grateful to know that my extensive experience in estates matters is recognized.
In honour of International Women's Day, Pallett Valo has organized a charity drive with Big Brothers Big Sisters of Peel. Please tell us more about the organization and your connection to it.
Big Brothers Big Sisters of Peel is an incredible organization dedicated to mentoring children and youth in the Peel Region. It is often recognized by its purple logo of a "Big" holding hands with a "Little" over a great big heart. That's where it starts: from the heart. Founded over 50 years ago with the commonly known Big Brothers One-to-One Mentoring program, Big Brothers has expanded in ways that no one expected:  A merger with Big Sisters of Peel, and the creation of many amazing programs to offer caring adult relationships for children and youth:  from In-School Mentoring programs, to Group Mentoring programs, Big Bunch, Jump Math, Go Girls! Healthy Bodies, Healthy Minds!, Conversation Club, Game On! Eat Smart, Play Smart!, Teen Mentoring, Conversation Club, traditional One-to-One Mentoring, and more. The stories are heartwarming. The successes are huge. I have been immensely proud to serve on the Board of Big Brothers Big Sisters of Peel for 5 years and I am very much looking forward to seeing what amazing things this organization will do over the next 50 years. I am very proud that Pallett Valo LLP is dedicating our International Women's Day charity drive to this very worthy organization.