Recognizing the Strength of Women in our Community
In 2018, we launched our PV Women's Network, with a vision to provide business women in our community with a platform for connection and support, while delivering programs that contribute to their personal and professional development and success.
We are continuing our interviews with Pallett Valo's women leaders, so that we may be inspired by their strength, leadership, and accomplishments.
---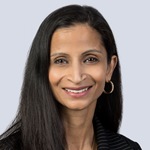 Sudevi Mukherjee-Gothi is the Head of Pallett Valo's Insurance Defence Group, and a Member of the Commercial Litigation and Health Law Practices.

Tell us about your position at Pallett Valo
I am the first female South Asian partner at the firm (first, but not the last!) and I am the head of the Insurance Group as well as a Member of the Commercial Litigation and Health Law Practices. I represent insurance companies, companies with a self-insured retention, health professionals and corporations.  I also co-chair our Student Program, and am active with our PV's Women's Network and the Canada South Asian Group.
What are some of your biggest achievements/accomplishments within your legal career and why is this so important to you?
First, I love being a litigator and I am proud to say that I have great clients who have supported me and given me amazing opportunities.  Upon my return from my second maternity leave, I was successful in a jury trial which resulted in one of the highest cost orders my client has received to date.  Second, I was proud to be an active Board Member with the South Asian Bar Association (SABA) for many years, eventually resulting in me becoming the first female President. SABA has grown into an amazing organization and I was proud to be a member of the Board in its early years leading to its present success.  Third, I am proud of the impact I have had with the student program at the three firms I have practiced at.  Many of the students that I have been involved with have gone on to do amazing things and I am proud to have been a part of their student years and training.
What have you learned about leadership and mentoring others?
When I started in law, I did not have many role models who looked like me or who could relate to who I was.  Even in law school, I allowed my first name to be shortened to make it easier for my peers.  However, as I gained more confidence, with the mentorship of people who encouraged me that to gain success, I had to be me, I found my voice.  I ensured that I always participated in any meeting that I was invited to and that people heard what I had to say, even if it was a "voice" that they had not heard before.  I stopped trying to fit in and I dressed and spoke with a style that was uniquely my own.  And because mentorship played such an important role in my career, I have always made it a point to mentor and give back.  Leadership for me is ensuring that there is a diverse mix of voices being heard and working together.  I am proud to see that prevailing at Pallett Valo.
---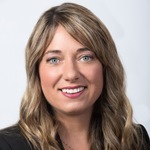 Krystyne Rusek is a Member of Pallett Valo's Estate Litigation Group and Wills, Estates & Trusts Practice.
Tell us about your position at Pallett Valo
I am currently the only lawyer at Pallett Valo dedicated solely to estate litigation, which area deals with estate, trusts and capacity-related disputes and court proceedings.  I am also the head of the Student Committee, which is tasked with recruiting and hiring summer students and articling students for the firm.
What is your biggest achievement within your legal career and why is it so important to you?
In 2012, I was co-counsel in a 7-day trial involving the financial abuse of a 90-year old man by his much younger caregiver.  Basing our case on principles and remedies under both contract law and equity, we were successful in having title to our client's home returned to him and in defending various monetary claims made by the caregiver.  It was the culmination of four years' of time and effort on our part, as his legal team, but also on the part of the client's neighbours and friends, who provided key testimony at the trial.  This case was important for me because it showed that hard work and perseverance are the keystones of successful litigation, and that justice can prevail despite the many obstacles that may be encountered.
What advice would you share with young women entering the legal profession?
At the beginning of your career, you will often question your knowledge and judgment.  You cannot be afraid to ask questions and seek advice from more senior lawyers.  Find a mentor, either within your workplace, or at another firm, and use that person as a sounding board when you encounter problems that you cannot resolve on your own.  You will hopefully receive sound advice not only with respect to the legal issues that confound you, but also with respect to the practice of law and how to conduct yourself as a lawyer.