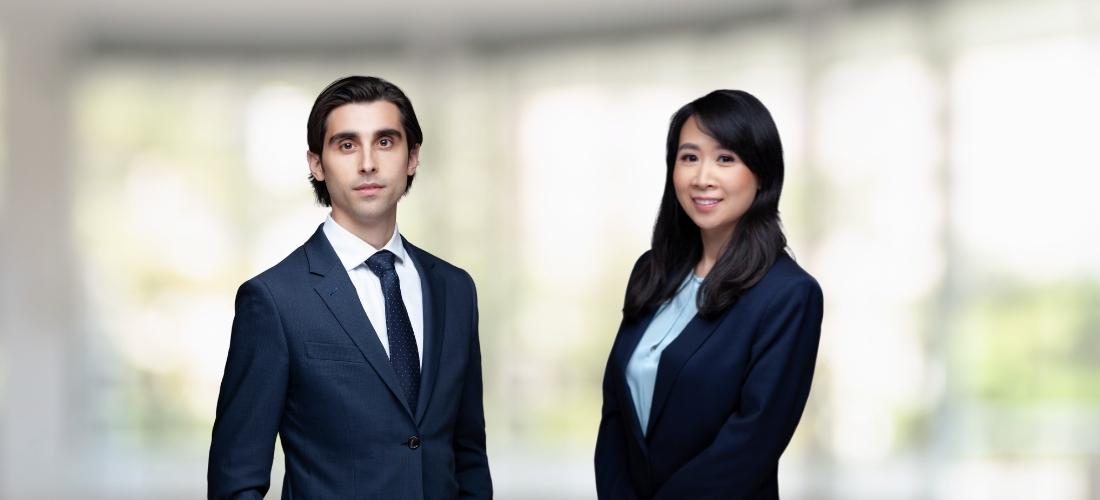 MISSISSAUGA, ONTARIO – October 25, 2021 – Pallett Valo LLP, the largest business law firm in Peel Region, is pleased to welcome Matthew Greco as a member of its Construction and Commercial Litigation Practices, and Christina Chiu as a member of its Commercial Litigation Practice.
Christina Chiu represents insurance companies, corporations, and individuals. Her practice focuses on property claims, occupiers' liability, professional negligence, motor vehicle accident claims, and product liability. She has experience with examinations for discoveries, case conferences, mediations and arbitrations.
Matthew Greco's practice focuses on construction litigation, representing various individuals and businesses in the construction industry, including owners, contractors, subcontractors, suppliers and mortgagees. His experience includes preservation and enforcement of liens, breach of trust claims and construction contract disputes. He also provides legal advice on general issues encountered by those in the construction industry, including collections.
John Russo, Managing Partner at Pallett Valo LLP, says, "we are pleased to have Christina and Matthew join our firm. We know their previous experience as well as life experiences will be an asset to our firm and will assist them in growing within their respective practices as talented and skilled lawyers."