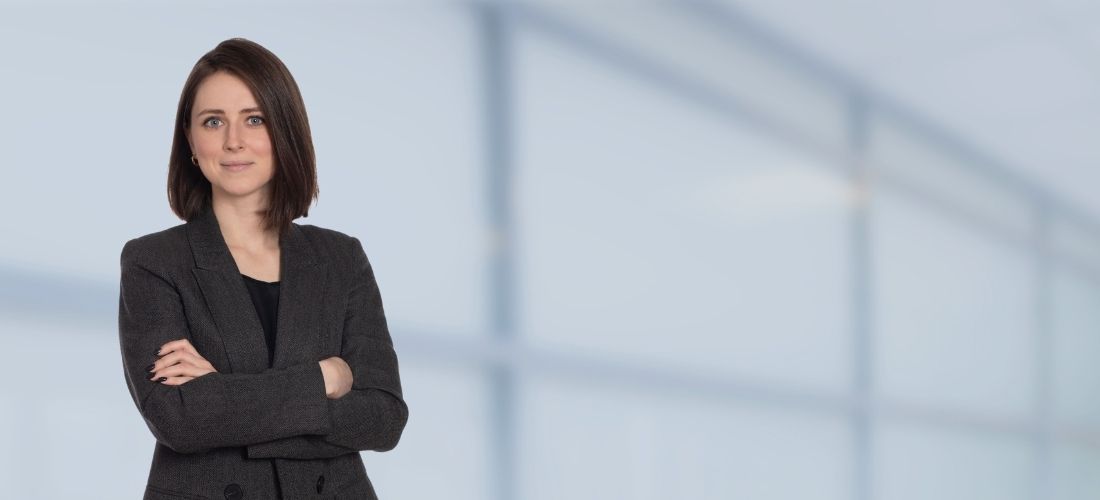 MISSISSAUGA, ONTARIO – April 25, 2022 – Pallett Valo LLP, the largest law firm in Peel Region, is pleased to welcome Nataliia Wu as a member of its Business Law practice.
Nataliia Wu is a commercial lawyer who advises clients on sophisticated business transactions, focusing on reorganizations, mergers and acquisitions, cross-border transactions, and risk management. She assists companies in drafting a variety of commercial contracts, customized to their unique business needs.
While studying towards her J.D. at the University of Windsor, she worked as a research assistant for the Income Taxation and Business Law courses. Before attending law school in Canada, Nataliia obtained a bachelor's degree in civil law from Taras Shevchenko National University of Kyiv, Ukraine, where she also interned with the Ukrainian office of a renowned international business law firm. She is fluent in English, Ukrainian and Russian.
Between studies Nataliia spent 11 months as volunteer for Lawyers Feed the Hungry in Toronto. She is a board member of the Canada-Ukraine Chamber of Commerce.
Matthew Kindree, Head of Pallett Valo's Business Law practice, says, "We are pleased to welcome Nataliia to our team. Her unique experience will complement our well-established business law team."